🐶CAPTURE A PAW PRINT WITHOUT A MESS🐾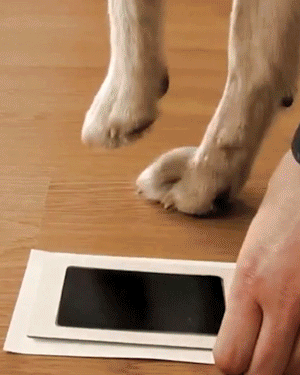 Ready to create your dog's very own signature? Capture your precious pet's unique paw print with this quick and no mess, Dog's Paw Print Kit. It gives you the chance to keep your pet always close to you. You can put the print in your office, in the living room, and in the bedrooms - so everyone has it for comfort.
It has a smart ultra-thin plastic film covering the ink pad, resulting in a 100% mess-free experience. The ink is skin safe, non-toxic, and acid-free, so if you or your furry friend somehow would end up getting in touch with the ink, it is completely safe. You can wipe your pet's paw with a damp cloth or baby wipe after if you prefer.
FEATURES
CLEAN-TOUCH INK PAD
Your pet's paw will never touch the ink! This adorable kit will help you create an impression of your pet's paw to cherish forever. The ink pad can fit paws up to 2.25" wide and 3.5" tall, so it's great for any cat and small-large dogs.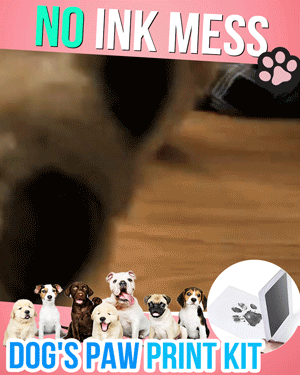 EASY TO USE
Just keep

 

the ink side on imprint card

 

and

 

press the paw

 

on back side. Only one press that can capture and reveal the greatest details of paw print easily.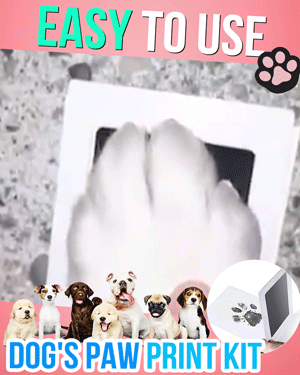 SPECIAL KEEPSAKE
Create a masterpiece of their adorable paw print to cherish for a lifetime. A perfect keepsake in office and living room.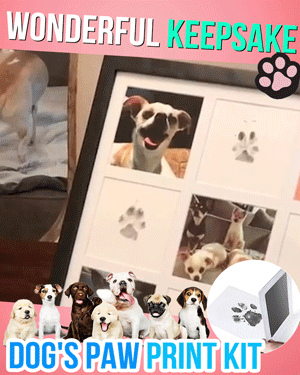 SUITABLE FOR ALL PETS AND BABY
Our pet-safe ink will work with any animal with paw pads. To use, dab onto your pet's paw and gently press onto paper. If the result is blotchy, press again onto the paper without applying more ink.
SPECIFICATION
Size: 3.14" x 4.92" 
Weight: 1.41oz