TOP THREE FEATURES:
✅Prevents Pets from Choking🐶
✅Reflective Strip for Better Visibility🌟
✅Breathable Mesh Fabric😻
🐕🚶🏻‍♂️Leash Your Pets with Ultimate Comfort💖
Give your pets the care they deserve with Pet Reflective Harness Vest. Provide the ultimate support for them by wrapping their body with a vest instead of a harmful collar. This vest is specifically designed to prevent breathing problems.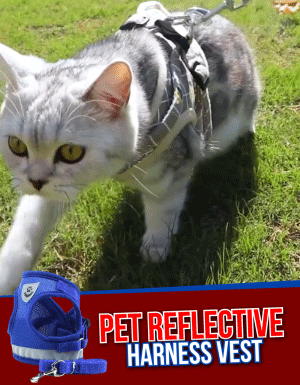 Each one has a built-in reflective material which allows better visibility whenever you take them out for a walk. This is perfect for keeping your pets safe while still allowing them to play freely!
It is made from very light and breathable mesh fabric, no harsh edges, and uncomfortable straps! It is great for everyday use at the park or just around the neighborhood.
FEATURES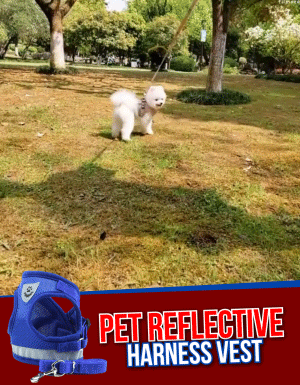 BETTER THAN COLLARS

- Vest gently warps around the chest of your pets which prevents them from getting choked from thick and tight collars.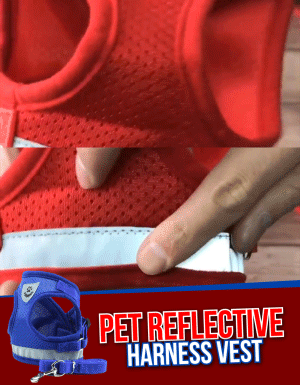 INCREASES VISIBILITY

- It is designed with a reflective material which will allow you to spot your pets better once it reflects natural sunlight when outdoors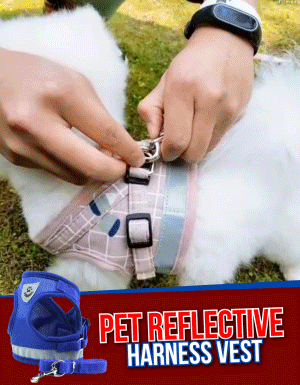 DUAL METAL D RING

- It's perfect for pets who love lounging around parks, gardens, and crowded areas! Attach a leash so you will never lose them ever again!
ADORABLE DESIGNS

- You have cute and adorable designs and colors to choose from, each are made to make your pet turn heads in a crowd!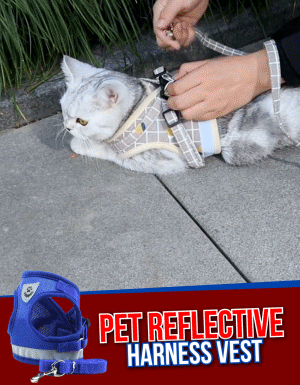 ADJUSTABLE HARNESSES

- To ensure safety and getting the right fit, simply adjust the buckle accordingly. There are multiple sizes available so you can always have the prefect harness for your pets!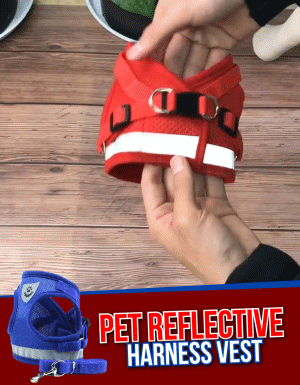 BREATHABLE & COMFORTABLE

- The vest is made from soft and breathable mesh fabric which is perfect for sunny days!
STYLE OPTIONS
SIZE CHART
SPECIFICATION:
Mesh Style Weight

XS: 72g

S: 80g

M: 85g

L: 90g

XL: 100g

Plaid Style Weight:

XS: 92g

S: 100g

M: 110g

L: 115g

XL: 127g